2019 FWQA Convention and Trade Show
June 5, 2019

-

June 7, 2019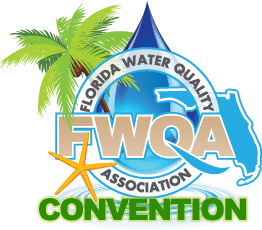 This year's convention will be held at the Hilton Daytona Beach Oceanfront Resort, Wednesday, June 5th through Friday, June 7th, 2019. FWQA block room rates and information will be coming soon.
Join us Wednesday morning June, 5th for our Rusty Schoenthaler Golf Tournament at the beautiful LPGA International Golf Course in Daytona Beach. Don't miss the hole in one prize and a great luncheon and awards ceremony following your round of golf. This is a great opportunity to play a round of golf and meet fellow Water Treatment Professionals from around the industry.
To Learn More, Visit the Convention Page by CLICKING HERE!
---
2019 SHOW SPONSORS
Check current Sponsors. Want to be a Sponsor? CLICK HERE
---
Schedule of Events
Wednesday
Join us Wednesday morning June,5th for our annual Rusty Schoenthaler Golf Tournament at the beautiful LPGA International Golf Course. Breakfast will be served at 7:30 am. Following the tournament this year we will have a luncheon and awards ceremony onsite. Playing this course is a once in a lifetime experience!
Wednesday evening, FWQA will host a sponsor welcome cocktail reception from 6:30 pm until 7:30 pm. The Board of Directors look forward to taking this special opportunity to say thank you to all of our sponsors for their generous support. We've left you enough time to go out and explore Daytona and all the excitement it has to offer.
Thursday
Thursday evening, we invite you to Joe's Crab Shack for the Hospitality Event. This event is open to all registered attendees and exhibitors. Plan to join us from 6:30 pm – 9:30 to mix and mingle with your sponsor representatives as well as your fellow FWQA members. This year's event is within walking distance of the Hilton. Pedi taxis are also available. Be sure to allow time to stroll down the boardwalk and take in all
the flavor of Daytona.
Education Sessions
Due to last year's success, our education sessions will not run during the trade show hours again this year. Classes will be held Thursday morning as well as all day Friday. We will have two education sessions running concurrently in the classrooms adjoining the convention hall between the hours of 8 am and 11:00 am Thursday June 7 as well as 10:30 am and 12:30 pm Friday. Stay tuned for WQA MEP Class information.
WQA Classes and testing will be available Friday afternoon. We will also have a limited number of TECH TIME Presentations taking place thru out the trade show in an adjoining area (connected but separate) to our Main Convention Hall. You won't have to leave the convention floor to catch a quick presentation. You came all this way and we want to spend the day with you!
Trade Show & Silent Auction
The Trade Show floor will be open between the hours of 12:30 pm and 4:30 pm Thursday June 6th as well as 9:00 am to 11:00 am Friday June 7th. Lunch will be served in the Main Convention Hall Thursday following the business meeting.
The Silent Auction will be running Thursday throughout the course of the day . Don't miss this opportunity
to bid on and contribute some great items!!!
Click here for Convention Schedule: DOWNLOAD a PDF HERE