About the Florida Water Quality Association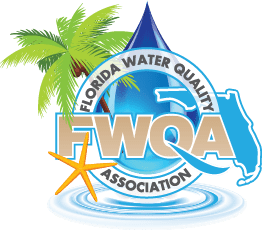 The FWQA is a Trade Association that strives to promote and represent water treatment professionals who seek to improve the health, safety, and quality of water used by consumers, small businesses, and industry.
Our member dealers, distributors, and manufacturers adhere to the highest professional standards, including the WQA code of ethics and are committed to continuing education, regular industry-wide communication, and professional certification.
FWQA is the reliable source of accurate information regarding any issues affecting Florida water quality for the media, consumers, and government agencies.
FWQA provides the following services to FWQA members:
Industry
Inform members about conditions and actions affecting the water treatment industry.

Engage in any lawful activity which will enhance the welfare of the industry and members of FWQA.
Regulation
Represent the industry through government agencies, organizations, and the public.

Gather, analyze, publish, and share relevant industry information to the government and the public.
Professionalism
Foster and maintain the professional competency of water treatment professionals.

Advance truthful advertising of industry products and ethical business practices.